July 31st, 2011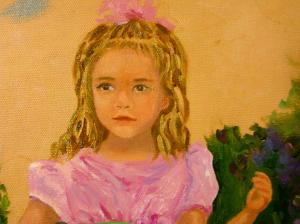 I have been working, working, working,on a portrait of my precious granddaughter,Willa. It has been and is very challenging,
but it is worth it! I am about half finished, and it is full length. This is an up close photo and is not finished in the least,
but....it's getting there. The background is going to be fun, not so stressful!!! Thanks for viewing my blog...